Event parking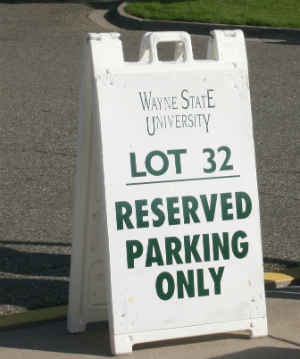 Parking on campus generally requires a parking fee, but some events may offer complimentary guest parking. If you are attending an event, be sure to check the details as to whether or not parking is included. In these cases, be aware of the lot or structure number and see the campus map for directions. If parking is not provided, you can park in any visitor lot or structure with a credit card (Visa, MasterCard, Discover) or cash depending on the location.
For current rates, see the Parking Rate Chart.
Bus parking at events
When buses stay at an event, they may park in the street where they can find space (no charge) or in Lot 50 (as space allows) for a fee per bus. Please see maps.wayne.edu for location of lots and possible on-street parking locations.
Reserving parking for events
Information about reserving parking for an event that is taking place at Wayne State can be found here.